The video below shows our latest offering for Virtual Home Tours! A 3D 360 virtual "Walk-Thru" tour with the ability to invite guests to a live video chat session. Now you can guide your visitors through the space as if you were both at the property!
*Sorry… there is no volume.
---
The Most Interactive Way to Visit a 3D Tour
Virtual "Walk-Thru" Tours with 'UiMeet3D' changes how people visit 3D tours. They can now remotely visit digitalized places with friends and clients. Using cutting-edge 3D and video conference technologies, our solution enables people to walk through a place and visually interact with other visitors from the convenience of their phones and PCs.
To date, this is the closest way to mimic real-life home visits of digitalized real environments!
Visiting 3D alone will soon be a thing of the past.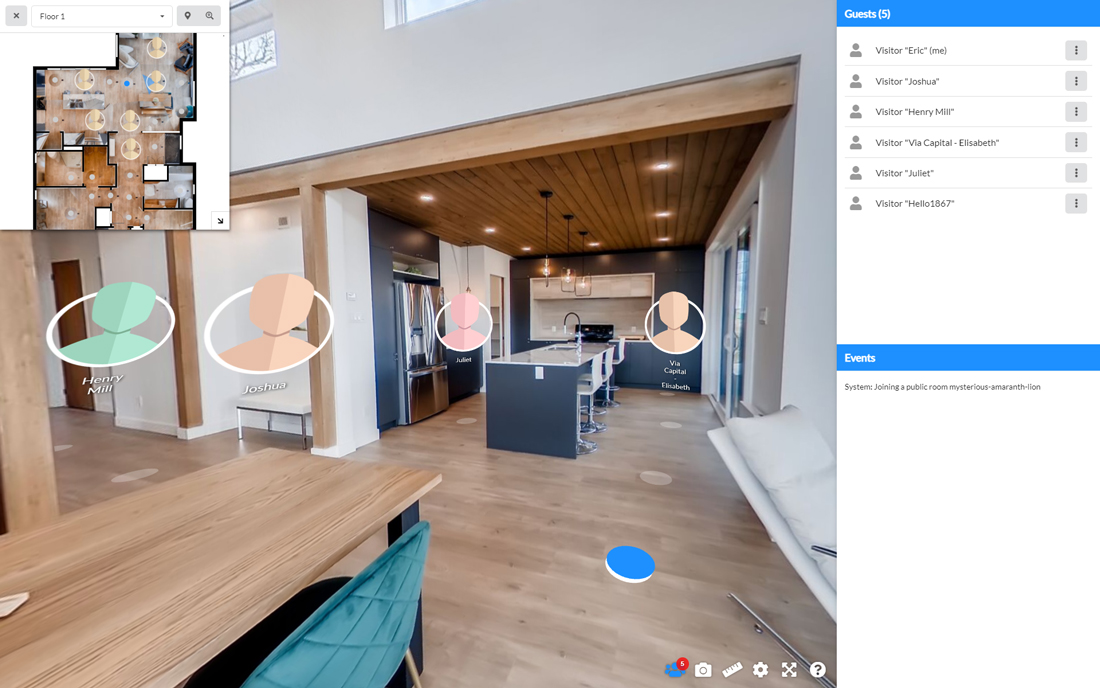 Multi-user platform
The integration of a multi-user platform provides UiMeet3D with the ability to present other visitors as Avatars allowing visitors to interact with others as they would in a 3D video game. The integration of the Video Conference technology presents avatars with peoples live camera feeds replacing the traditional mosaic video conference presentation commonly used.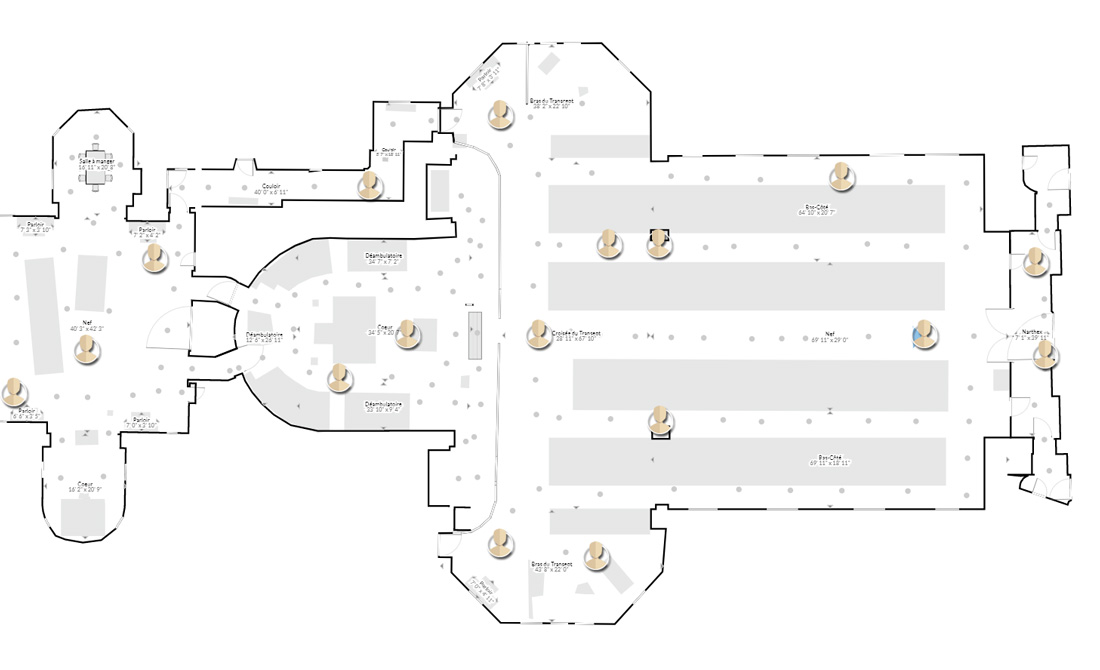 Adapted for large environments
UiMeet3D is also adapted for people visiting large environments. It enables a large group of visitors to interact together based on their locations within the 3D environment. It offers an interactive floor plan as a map to see where all Avatars are located in the 3D environment in real-time. This allows keeping track of who is visiting the 3D tour with you.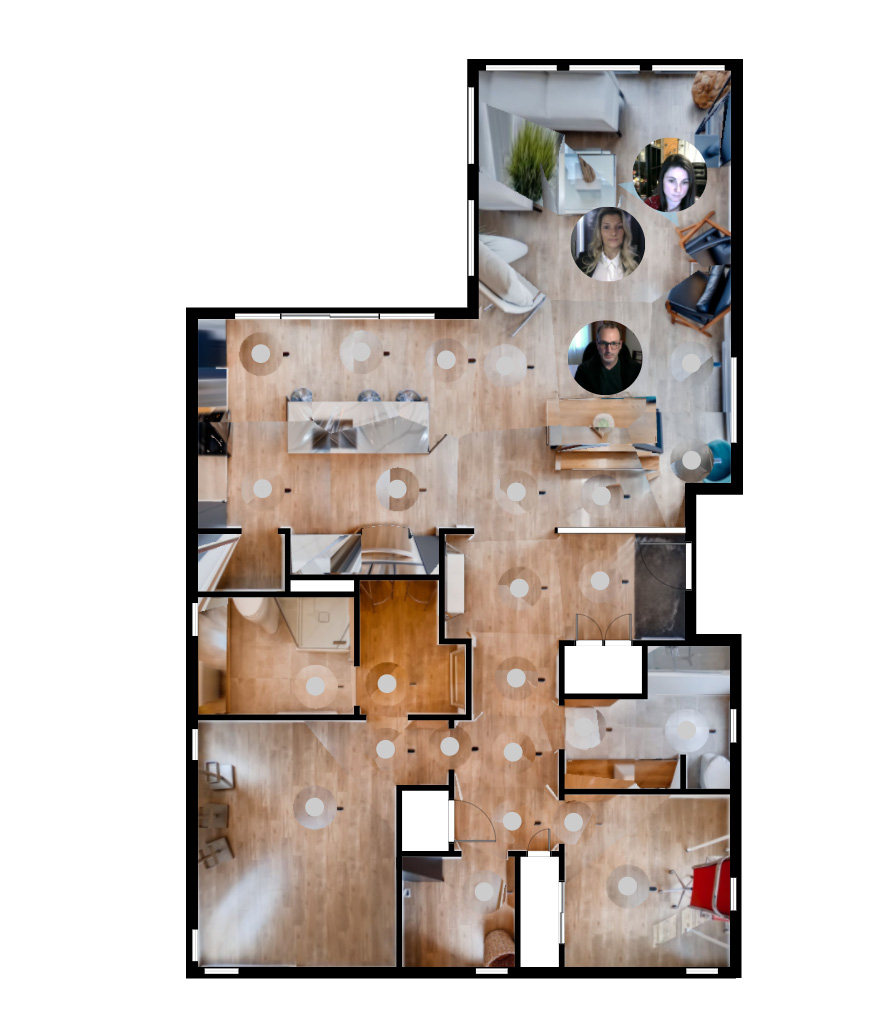 Visit 3D Tours with Friends
With UiMeet3D, you can invite your friends to come and visit an immersive 3D tour with you. You can share your comments while you are visiting with your friends thanks to the integration of Videos Conference in our immersive 3D tours. So you can still spend time with your friends while staying in the comfort of your home.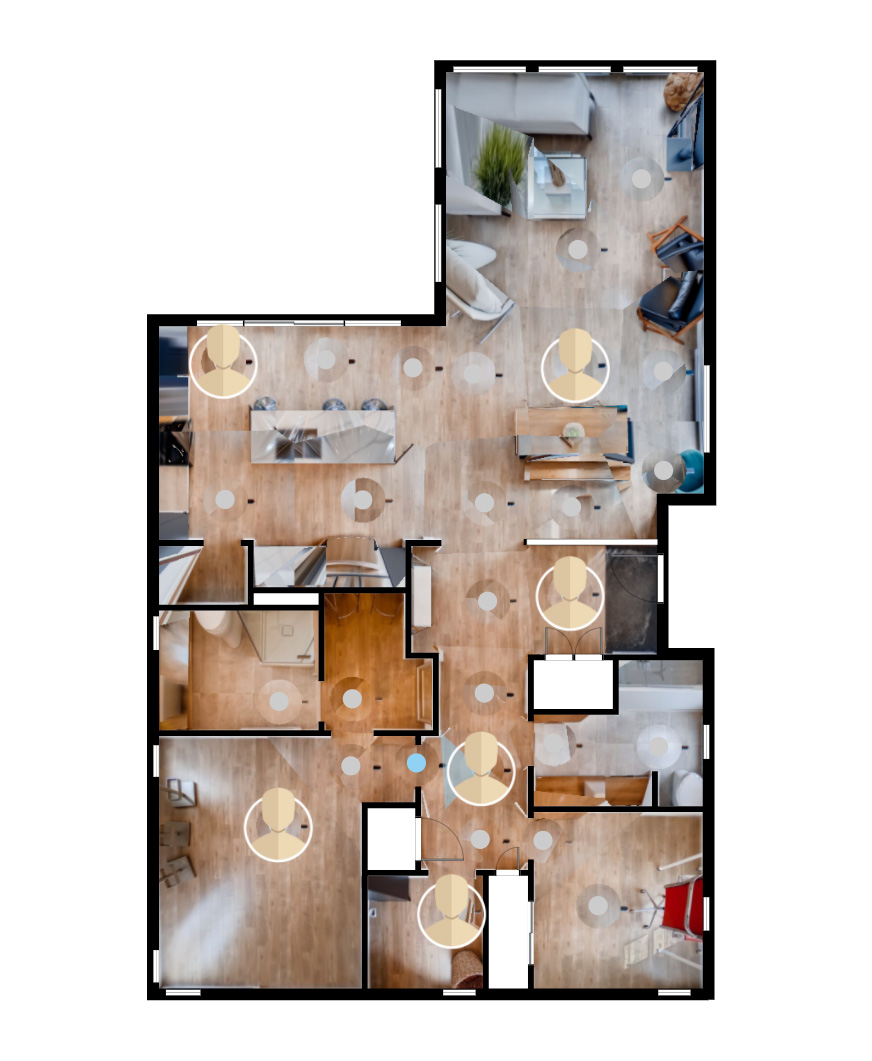 Real-Estate Brokers can Accompany their Clients
UiMeet3D is opening a new way to proactively interact with visitors. In the context of the real estate industry, a real estate agent can recreate a virtual open house, see people (avatars) virtually walking from room to room and decide to engage with visitors showing real signs of interest, exactly like they would do in real life. Since UiMeet3D offers direct contact between both parties, our technology makes it easier for brokers to close the deal.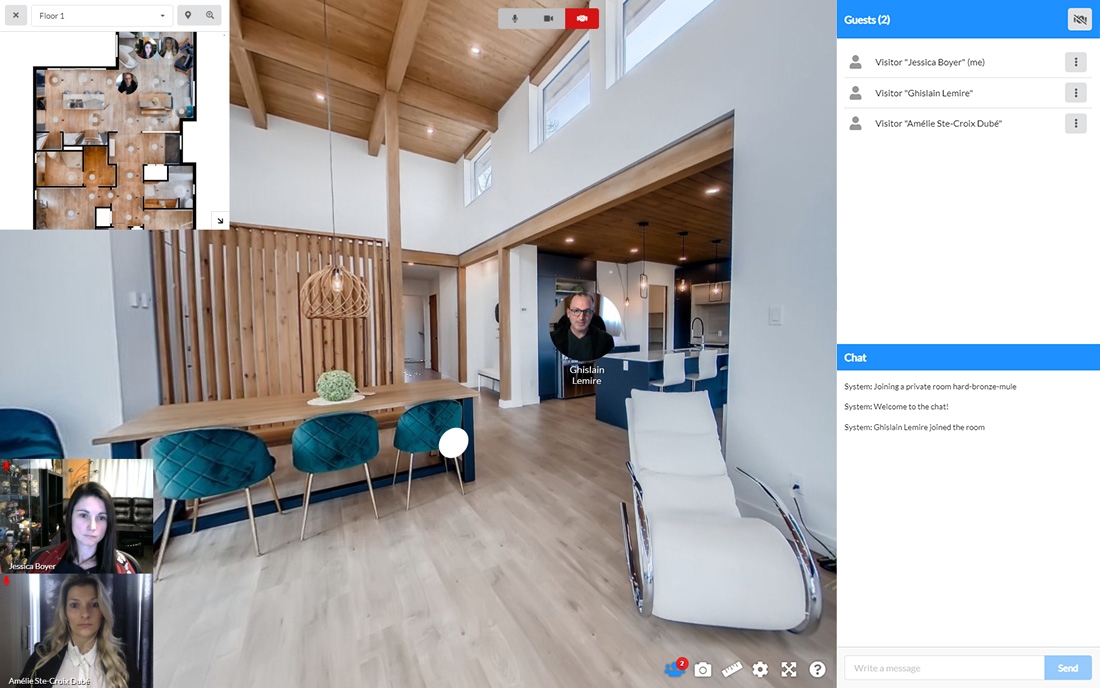 Have a real-time Conversation with Potential Clients
UiMeet3D can also be useful for local business owners. It can be used so that sales representatives can greet incoming visitors, watch them virtually walking in the store and decide to engage with customers looking for information like they would do in real life. This direct contact is exactly what customers who visit small, local businesses are looking for.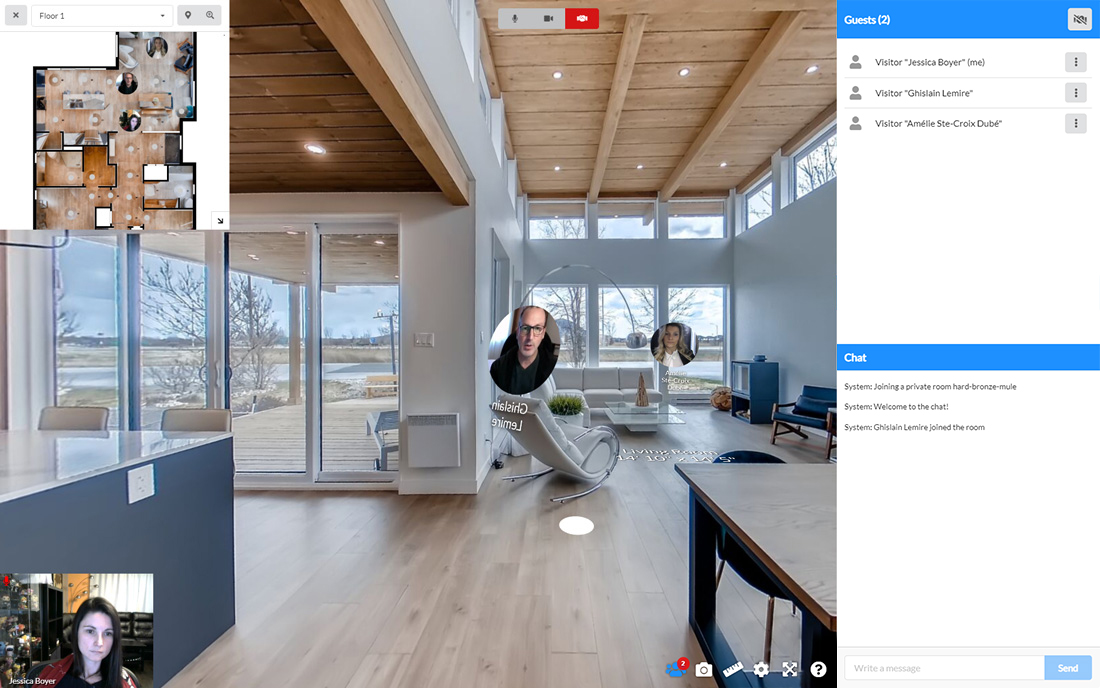 Available version of UiMeet3D
Beta Version
UiMeet3D is now available in selected geographical areas in Beta phase and will soon be released everywhere in the world. We are offering a Free-to-use version of UiMeet3D solution and will soon be launching a Premium version. The Premium version will offer advanced features such as visitor alert notifications, private meetings, larger groups and more. The Premium version will be offered on a monthly subscription model.