Floor plan creation for your space!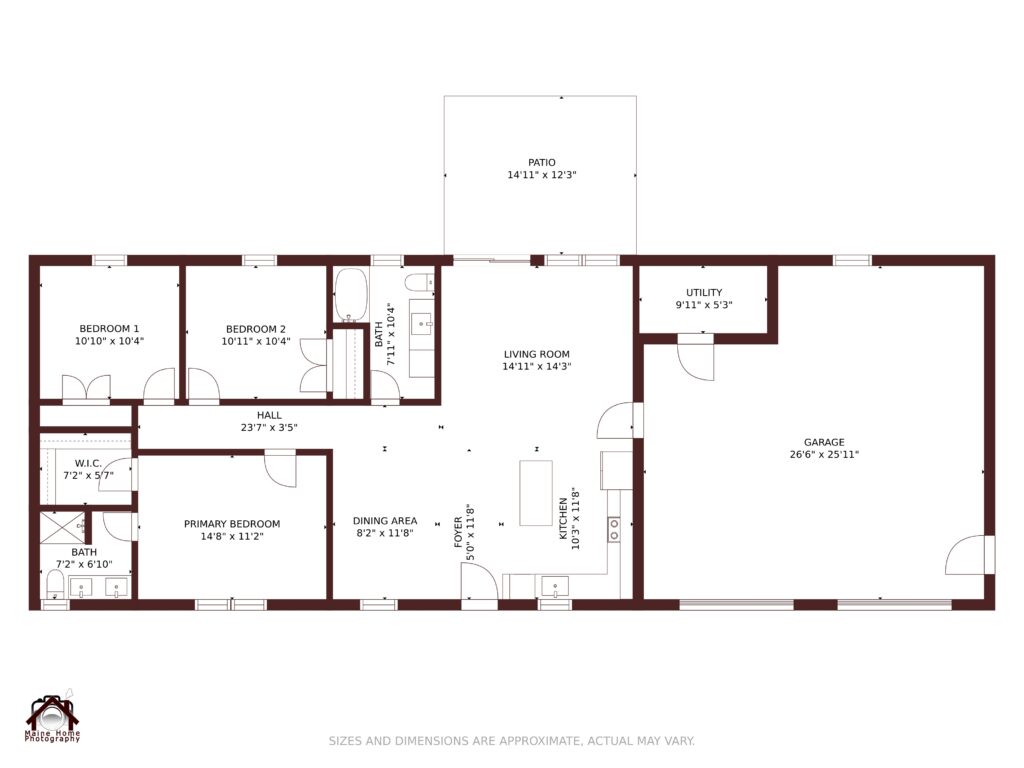 A greater way to engage the buyer audience and increase truly qualified prospects!
Show viewers the flow of your space with a visual layout.
A floor plan shows the entire space, not just part of it. In other words, floor plans reveal what photographs often do not: the proportions of rooms, the number of rooms and the flow between them.
A viewer can instantly see, for instance, if the kitchen is conveniently situated near the dining room, whether bedrooms open directly onto the living room or whether a trip to the bathroom will involve a walk through a bedroom.
Floor plans can save time for both the agent and the buyer? The buyer doesn't need to waste time viewing properties that won't suit their needs and the seller / agent doesn't waste time showing the property to people who will not buy the house.
GLA Calculations (gross living area): Always get an accurate*, unbiased, and objective view of the property's size and features. Our GLA-Report shows the GLA total as well as the excluded areas.
Adding a floor plan to a real estate listing can increase click-throughs from buyers by 52% (Rightmove).
With more than 90% of home buyers searching online for properties, floor plans and virtual tours rank highest as the 'very useful' features, according to a National Association of REALTORS® survey.
Floor plans are the best way to gather information about the room layout, how the rooms fit in relation to each other and to understand the flow of the property. Even though photos are a must-have visual asset, the buyer can feel the lack of context; floor plans give structure to photos in the listing.
According to Zillow, floor plans are the 2nd most important feature on a listing and correlates highly with capturing potential leads.
1 in 5 possible buyers would ignore a listing that does not contain a floor-plan.
1 in 10 potential shoppers said they would never consent to see a property unless they saw the floor-plan first.
We provide professional 2D floor plans that are proven to improve the quality of your listings! Starting at only $125
*All measurements and drawings are captured digitally, and are deemed highly accurate, but must be verified before use.